ATREYU -20 YEAR ANNIVERSARY TOUR – Tickets – 40 Watt Club – Athens, GA – October 25th, 2019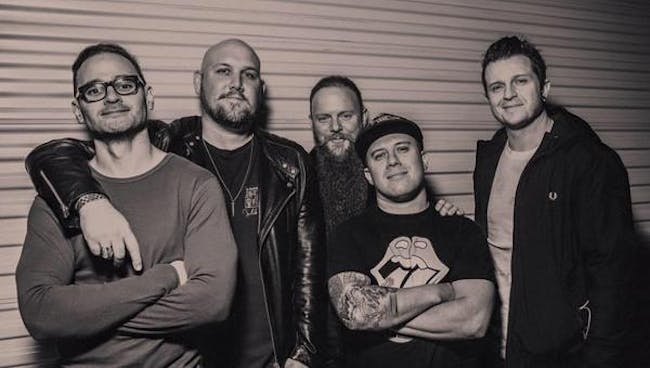 Atreyu
Whitechapel, He Is Legend, Tempting Fate, Santa Cruz
40 Watt Club
$27.00
Tickets At The Door
ATREYU – 20 YEAR ANNIVERSARY TOUR at 40 Watt Club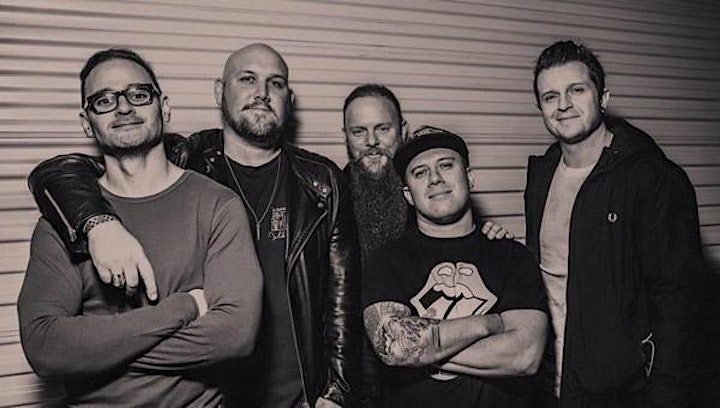 Atreyu
Atreyu is a five-piece metalcore band from Orange County, California, United States that formed in 1998. The band consists of vocalist Alex Varkatzas, guitarists Dan Jacobs and Travis Miguel, bassist Marc McKnight and drummer and vocalist Brandon Saller. The band was originally named "Retribution" but, when they found out that another band from Hemet, California had been using the name, they changed their name to Atreyu," after the character from the fantasy movie The Neverending Story (by Michael Ende)
Whitechapel
Having spent several years lauded as one of the frontrunners in their genre, in 2012 Whitechapel stand as a defining force in contemporary heavy music. Building dramatically on the trademarked bludgeon of their first three releases, with Whitechapel the Tennessean sextet have inarguably delivered their most intense, dynamic, and downright hostile record to date. Drenched in atmospheric darkness, the record is also rife with gripping melodies that drag the listener in to the tumult, willing or otherwise, and across its ten tracks it is infused with an emotional depth that pointedly separates the band from the plethora of two-dimensional mosh-starters that have sprung up in their wake. "These songs are some of the best material we have released to date, and the whole vibe of the record compelled us to self-title it," states guitarist Alex Wade. "With every record we strive for something different – we're always going to stay true to what Whitechapel is, but we want to evolve and do something that is fresh and engaging both for ourselves and for the people who support us."
Setting the scene with the brooding piano that prefaces the storm of frantic riffs and pulverizing drums of opener "Make It Bleed", it is clear that Whitechapel are coming from a place of pure darkness this time out. At times teetering on the brink of despair while always primed to fight anything and everything that gets in their way, every track has its own personality, fitting perfectly alongside each other to form a breathtaking whole. From the heads down attack of "Section 8" or the merciless "(Cult)uralist" to the apocalyptic drama of "Dead Silence" or the loping grooves of "Possibilities Of An Impossible Existence" the band put it all on the line, creating something that is as honest as it is devastating. "There's a lot of variety on this record – it has the fastest songs we've ever written on it, but it also has the slowest songs we've ever written, so whether you like the slower grooves of A New Era Of Corruption (2010) or the really fast riffs of This Is Exile (2008) there is something for everyone on this album," explains Wade. "It also has a much stronger sense of dynamics, because if you're just smashing someone over the head one hundred percent of the time it can get monotonous, and there's more melody to it too. Some of the choruses are really dark but have so much melody you could almost sing over them – which is something we would never do, but having that dynamic there is exciting to us." Having grown displeased over time with A New Era Of Corruption, primarily due to the fact it was comprised of songs written by individual members rather than as a shared effort, the band rectified this with Whitechapel, and Wade believes this collaboration plays a large part in what sets the record apart from its predecessor. "In the credits of the last record it was like this guy wrote this song, and then this guy wrote that song, whereas there's so much collaboration on this record it wasn't worth going through it to try and list it in the credits, it is the product of our efforts. I think that's cool, and it's good to know that when we work together we're at our finest."
A further contributing factor to the record's power is the addition of drummer Ben Harclerode (ex-Knights Of The Abyss), who joins Wade and guitarists Ben Savage and Zach Householder, bassist Gabe Crisp, and vocalist Phil Bozeman. "Most drummers that we had seen play our songs would kinda have to dumb it down rather than play it exactly the way it was on the record, but Ben sent us a video of him playing "Reprogrammed To Hate" and every single note, every little cymbal accent was there, so we were extremely blown away by how he had replicated what Kevin Lane had played on previous albums," Wade states. "He sent us another video playing the much faster "Father Of Lies" and after that we knew we had to get him down to jam with us. He learned an eleven-song setlist, turned up, sat down behind the kit, and we ran through the whole set without stopping, it was like he had been in the band for years. The power and precision he brings to Whitechapel is just amazing, and having him in with us writing the new record definitely took that side of things to the next level."
While frontman Phil Bozeman has proven himself one of the most formidable vocalists and lyricists in metal of the last few years, his previous efforts pale in comparison to his contributions to Whitechapel. "While it's definitely brutal I would say that first and foremost it's a dark and depressing record," he states. "I didn't go for one big concept that unites all the songs this time out, I just wrote about whatever I was feeling. I like that it's kind of scattered and covers a lot of topics, and I think that's an important part of the record's power." Whether ruminating on his general disillusionment with humanity ("Faces"), decrying the sheep-like nature of society as people allow themselves to be led rather than standing up as leaders themselves ("(Cult)uralist"), or giving in to the belief that there is no hope for the future ("Possibilities Of An Impossible Existence"), Bozeman never pulls a punch, and his vocal performance is equally unflinching. "I didn't want to just have the same monotone kind of screaming, I wanted to branch out and really get the emotion behind it across. This was about getting so angry you just had to let it all out. You're not even worrying about how good it sounds, you're just yelling out of pure spite and rage, and I think that really comes across. I didn't want anyone listening to it thinking it's just the same old bullshit. We're better than that."
Working with producer Mark Lewis (Deicide, Devildriver), according to Wade it was not until they were in the studio and the songs started coming together that the band realized just how good a record they were making. "Honestly, everyone at the beginning of this record was kind of iffy about it," he laughs wryly. "As we were putting the demos together we were like yeah, this stuff's pretty cool but we were a little worried about it. But then when we got in there with Mark, every time we added a layer it just got better and better." Blown away by Harclerode's razor sharp performance and the huge drum sound engineered by Lewis, a killer guitar tone infusing the wealth of punishing riffs with life, and a monstrous bass sound kicking things in the ass, at every turn the band's enthusiasm grew. "It was all just coming together amazingly, and as soon as Phil did his vocals it was like oh my God! This is our favorite record!"
Returning to their rightful place on the road, the band are enthused to take these new songs to their rabid fan base. They stand confident in their belief that their followers will hungrily devour the latest evolution of their sound, and having dramatically bolstered their fan base through blowing away the unsuspecting crowds on 2010's Warped Tour they are sure to draw in new adherents anywhere they play. While Wade firmly believes that the band are still growing and striving to improve, for now he could not be happier with the fruits of their labor. "Every band at some point plateaus, it's inevitable, but we're not there yet, we're still growing, and I think this record proves that. Looking at the finished thing – the music, the vocals, the overall vibe behind it, all the way down to the mix and the master – it's almost like a perfect storm where everything came together just right and resulted in the record that we needed to put out."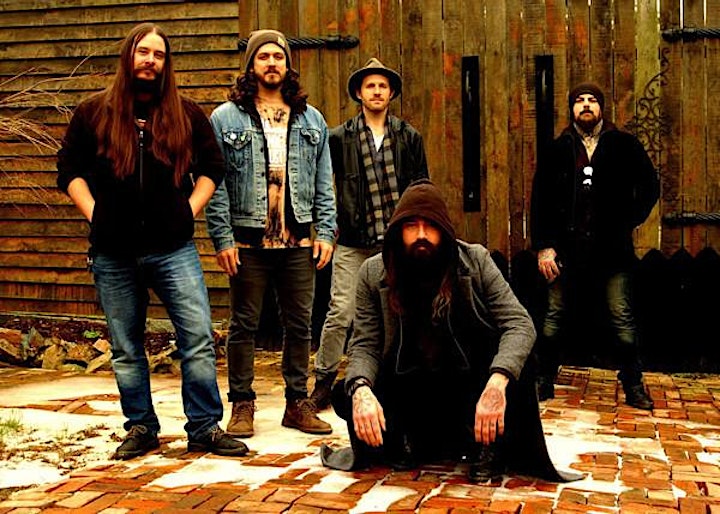 He Is Legend
It must feel good to say out loud...
"We're a rock band at the heart of it all," exclaims He Is Legend frontman Schuylar Croom. "We live for the hour on stage every night. Right now, we have this newfound positivity when it comes to our music and group. We're really inspired. We pulled a gem out of two years on the road, ups, downs, and crazy things going on."
That gem arrives in the form of the group's sixth full-length and second for Spinefarm Records, White Bat. The quartet—Schuylar, Adam Tanbouz [lead guitar], Matty Williams [bass], and Jesse Shelley [drums]—positioned themselves to make such a statement since forming in 2003. Bolstered by a cult fan base, their discography encompasses I Am Hollywood, Suck Out the Poison, and the seminal It Hates You. 2014's Heavy Fruit notably garnered praise from the likes of Alternative Press, Revolver, New Noise, and Ultimate Guitar, among others. MetalInjection bestowed a glowing 9-out-of-10-rating upon the crowdfunded Few in 2017, describing it best, "Let's cut right to the chase: He Is Legend is one of the most underrated and under-appreciated bands in all of metal." Along the way, the boys would share the stage with everyone from Killswitch Engage and Sevendust to Gwar and Underoath.
This longevity and brotherhood set the stage for the next chapter.
"Matt, Adam, and I have been in a band for upwards of 17 years," the vocalist continues. "Jesse and I have become the fastest of friends in the past three years. Everybody brings what they bring to the table. Nobody worries about what one ingredient is going to do to the dish. They all work together. This is super He Is Legend. It sounds like a mixture of all of our albums together. It has a moodiness and heaviness we haven't ventured into in a while. It's conceptual. More than the content and concept, the music is representative of what we are now."
This time around, the musicians diligently worked across the country. Jesse recorded drums in Atlanta at Glow in the Dark Studios with Matt Goldman. Guitars and bass would be tracked at Warriorsound with Al Jacobs. Meanwhile, Schuylar ventured out West to reteam with Mitch Marlow for vocals in Los Angeles.
Inspired by Michelle McNamara's true crime classic I'll Be Gone In The Dark, he wandered around the shadiest and most shadowy corners of the city of angels. Getting into a menacing mindset for the concept, he visited the grave of Walt Disney, canvased mausoleums, went to the Museum of Death, and "sat in crazy seedy little bars, wrote, and got into this headspace—like preparing for an acting role."
He inhabited the lead role with the intensity and preparation of a method actor, baring his fangs on the first single and title track "White Bat." A barrage of thrashed-up guitars and psychological vocal bludgeoning, it takes flight on a visceral, violent, and vibrant chant. Within two months' time, it closed in on 1 million Spotify streams and introduced the record with teeth.
"White Bat is a moniker for this fictional killer," he admits. "It's his calling card. The name has a ring of finality to it, which I dug. It came out of nowhere. It sums up this era of He Is Legend, which is in-your-face—dare I say Far Beyond Driven-style—but still rock 'n' roll. The character is battling his own demons and trying to figure out if his life is being led through fantasy, or if he's actually doing these things. On the other side of the coin, a White Bat is a rare breed. That's as much as I'll say about the concept," he cuts himself off as if keeping a secret...
Whether it be the ominous clean guitar and swamp conjuration of "Uncanny Valley" or the rip-roaring rage of "Eye Teeth," White Bat spreads its wings with a raw sense of recklessness. Powered by a raucous riff, "Burn All Your Rock Records" explodes as a clarion call, while everything culminates on the sludge 'n' roll goth daydream of "Boogiewoman."
"At one point when I was in the desert, I had written a poem," he recalls. "The first lines about everything being brown and remaining trapped in an area stuck with me for a long while. Right before going to L.A., I went through my notebooks and jotted down some one-liners on a yellow legal pad I wanted to use. I knew this had to be the closer. Lyrically, I like the wordplay of these different syndromes such as Stockholm Syndrome. They conjure imagery of someone standing by through the most heinous of things."
In the end, the quartet are much more than rock band.
They're He Is Legend.
"We've never felt more typecast as ourselves," Schuylar leaves off. "This is probably the best depiction of what our music sounds like. We wrote a record for big stages. We found this life and essence like, 'Here we are. This is the band in its purest form.' We're fucking back. We're here. It's time to rock." – Rick Florino, February 2019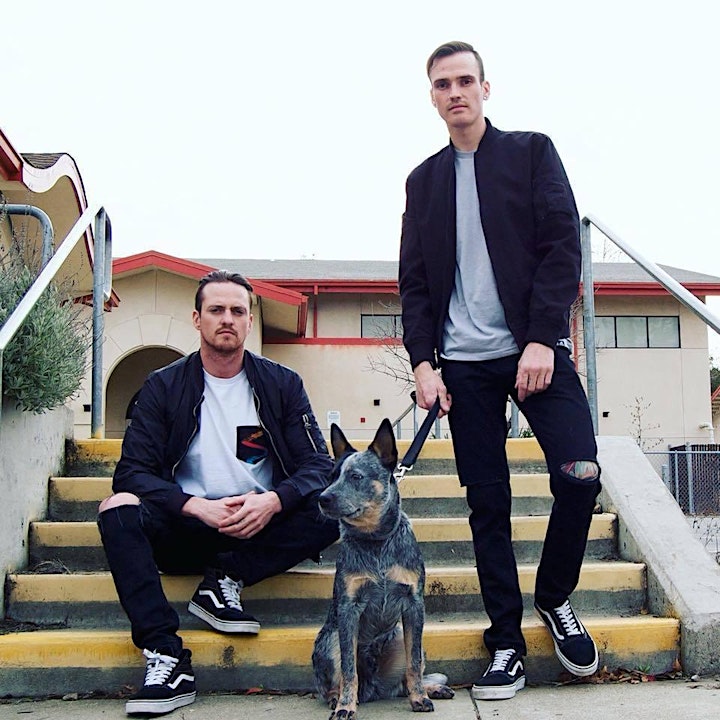 Tempting Fate

Tempting Fate has set out to deliver a unique blend of music, with a style all their own. Their music can be described as heavy grooving, melodic, and fast metal focused on catchy choruses and harmonized guitar solos.The band was formed in 2010 by brothers Cory Beecher (Vocals) and Shane Beecher (Guitar), with the recent addition of Matt Campbell (Bass). Tempting Fate has built a strong following over the past five years, playing countless shows across the coast, including the Sunset Music Festival. The band is currently in the studio, focusing on their new sound and album - out early 2016.

Their latest release, 'ILLUSIONS' dropped in 2014 and can be downloaded for free. The eight track EP was written, recorded, and produced entirely by the band. Stay tuned for the next era of Tempting Fate, coming 2016!

Venue Information:
40 Watt Club
285 West Washington St
Athens, GA, 30601