Against Me! – Tickets – 40 Watt Club – Athens, GA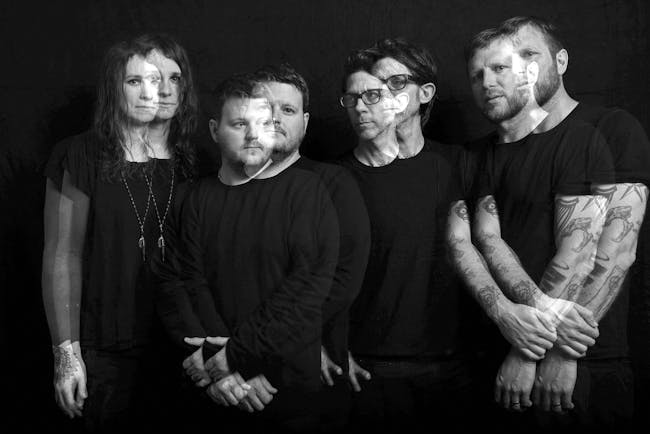 Against Me!
Stef Chura, Shehehe
40 Watt Club
$22.00 - $25.00
POSTPONED- New date TBD
Against Me! with special guests Stef Chura and Shehehe- 40 Watt
To pirate the title of one of their early songs (and still a set-list staple), Against Me! is a band that laughs at danger and breaks all the rules.
Fronted by Laura Jane Grace, AM!'s much-anticipated, Transgender Dysphoria Blues released in January 2014. The title of their sixth album offers a direct nod to news that shocked fans and shook up the rock world when it was dropped—Grace is a transitioning transgender person who revealed her story in the May 12, 2012 issue of Rolling Stone (readers curious to learn more about the transition can check out Laura Jane's "My First Year as a Woman" journal online in Cosmopolitan).
Against Me! began as an anarchist solo act in Gainesville, Florida in 1997. After transforming into a traditional four-piece a few years later with the crucial addition of guitarist James Bowman, they quickly became a driving force in the punk scene—despite facing an abundance of unsolicited danger.
While emerging unscathed from two separate road tour spinouts and, more recently, enduring a flying mic stand which cost Grace her front teeth, Against Me! have played in all 50 states and 29 countries, cranking out an average of 200 sweat-drenched, fist-pumping, shout-a-long live gigs per year over the past decade. Their musicruns the gamut from thrashing to anthemic to intimate, with Grace's pointed lyrics and powerhouse voice blending vitriol and vulnerability like few other performers.
With a healthy dose of folk and even some old-school country in their sound, the band's first three indie full-lengths (2002's Against Me! is Reinventing Axl Rose, 2003's As The Eternal Cowboy and 2005's Searching For A Former Clarity) earned them a rabid and steadily growing following.
Their 2007 major label debut, New Wave, was produced by Butch Vig (Nirvana, Garbage, Green Day) and named "Album of the Year" by SPIN Magazine. The early-Springsteen-esque raver "Thrash Unreal" reached #11 on the Modern Rock charts, and in addition to a headlining tour, the band also supported the Foo Fighters on the road in 2008.
After 2010's White Crosses (which peaked at #34 on the Billboard charts), the band parted ways with Sire. It was at this time that Grace went through an intense soul-searching phase and eventually decided to transition, going public with the gender dysphoria she had been dealing with since childhood.
As might be expected with such an intensely personal project, Grace took complete creative control of Transgender Dysphoria Blues. She not only assumed producing reins for the first time but even built the Florida studio, Total Treble, where the demos were recorded. Then—more danger struck. During a tornado, a tree crashed through the roof of the studio.
After that mishap, the full record was recorded without further incident at three separate facilities: Dave Grohl's 606 Studios in Northridge, California; Motor Studios in San Francisco; and Earth Sounds in Valdosta, GA.
Which is certainly not to say Transgender Dysphoria Blues is a "safe" record. Grace's soul is brutally laid bare here in this riveting 10-song collection. While four of the tracks directly address the unique anxieties and fears inherent with being transgender, they still crackle with universal resonance.
Joining Grace and Bowman in the band are a brand-new rhythm section.
Inge Johannson (formerly of Sweden's International Noise Conspiracy, and a surefire winner of the "Scandinavian Ramones Lookalike Contest," if one is ever held) has come aboard as the full-time bassist.
The new drummer is punk stalwart Atom Willard, who launched his career as a teenager with Rocket From the Crypt and has had stints with the Offspring, Angels & Airwaves, and Social Distortion. Willard replaced Jay Weinberg, who'd toured with the band since late 2010.
In 2014, Grace served as Music Director for MTV's Rebel Music, a series of documentary films about youth, music and global social change, focused on youth protest movements in the most challenging and turbulent parts of the world. Additionally, she is a contributing writer to Noisey where she writes an advice column titled Mandatory Happiness and, alongside the legendary Joan Jett, recently loaned her support for Miley Cyrus' "Happy Hippie Foundation," a non-profit whose mission is to rally young people to fight injustice facing homeless youth, LGBT youth and other vulnerable populations.
Recorded over Against Me!'s year-long, 2014 world tour and helmed by Marc Jacob Hudson (Taking Back Sunday, Saves The Day, Worriers), 23 Live Sex Acts is an immersive compilation of songs that span the band's entire catalog and provides the most comprehensive look into the powerful Against Me! live experience.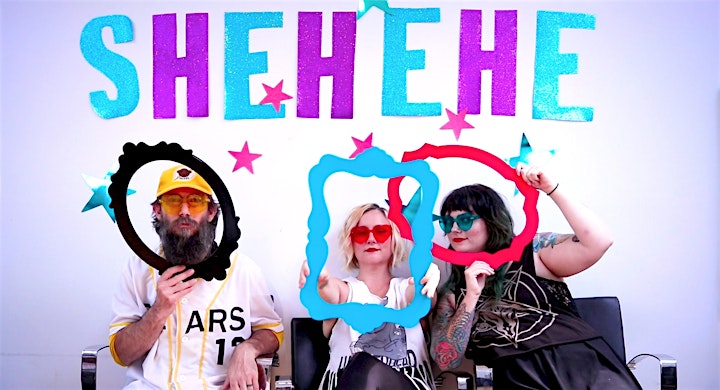 "Whether you see Shehehe live or hear them on a record, from that first note to the last you'll be bouncing and singing along to the infectious, anthemic chants of youth and subsequent struggles with adulthood. Snarly call and response male/female punk vocals, occasional soft, sweet harmonies, and a scream or two paired with thumpy, pounding, aggressive, hypnotic rhythms inspire and cultivate a genuinely honest, nostalgic, yet unique rock & roll scene and experience, not just in their hometown of Athens, GA, but all over the plethora of cities that these 3 road-tested, road-worn, and at times road-beaten band members have been during their nine year tenure. Uncompromised, unabashed, uninhibited, a must-see for fans of any kind of music, Shehehe is a great time!"

Venue Information:
40 Watt Club
285 West Washington St
Athens, GA, 30601