90's Country Dance Night – Tickets – Rooftop @ Georgia Theatre – Athens, GA – November 22nd, 2019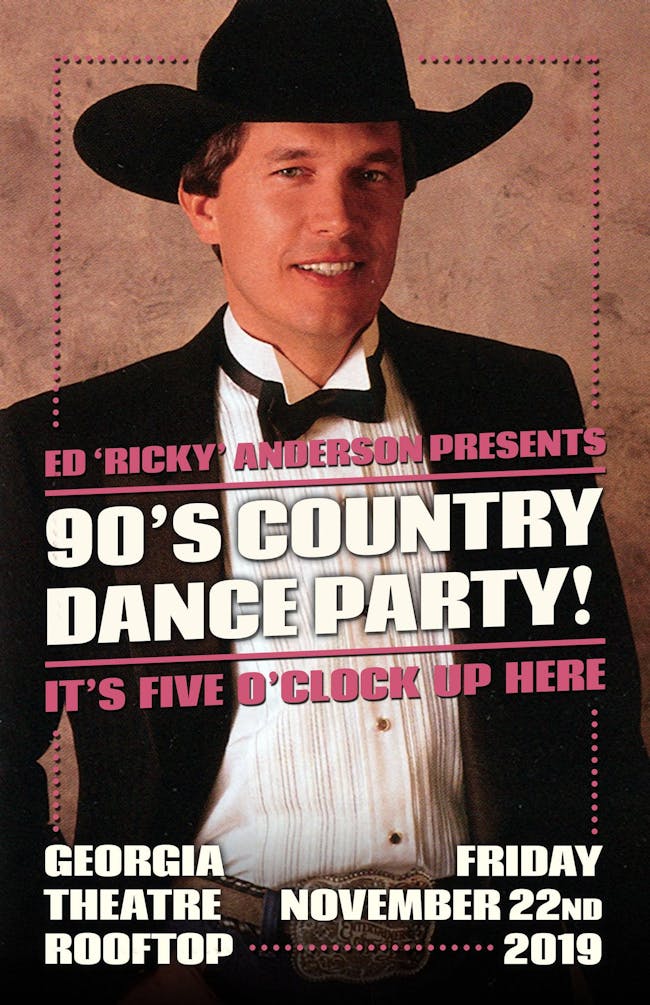 Ed "Ricky" Anderson Presents
90's Country Dance Night
90's Country Dance Night!
Rooftop @ Georgia Theatre
90's Country Dance Night!!
Come on up to the rooftop where "it get's hotter than a hoochie coochie" and party like it's 1991 as we do the "boot scootin' boogie" all night long! See if our DJ's - Divorcée, Dancin Ricky and Bud Tight are "as fast as you!!" Maybe you'll end up having a "cowboy take you away" or you might decide that you "don't take the girl." Regardless, you'll be sure to find some "friends in low places" up here.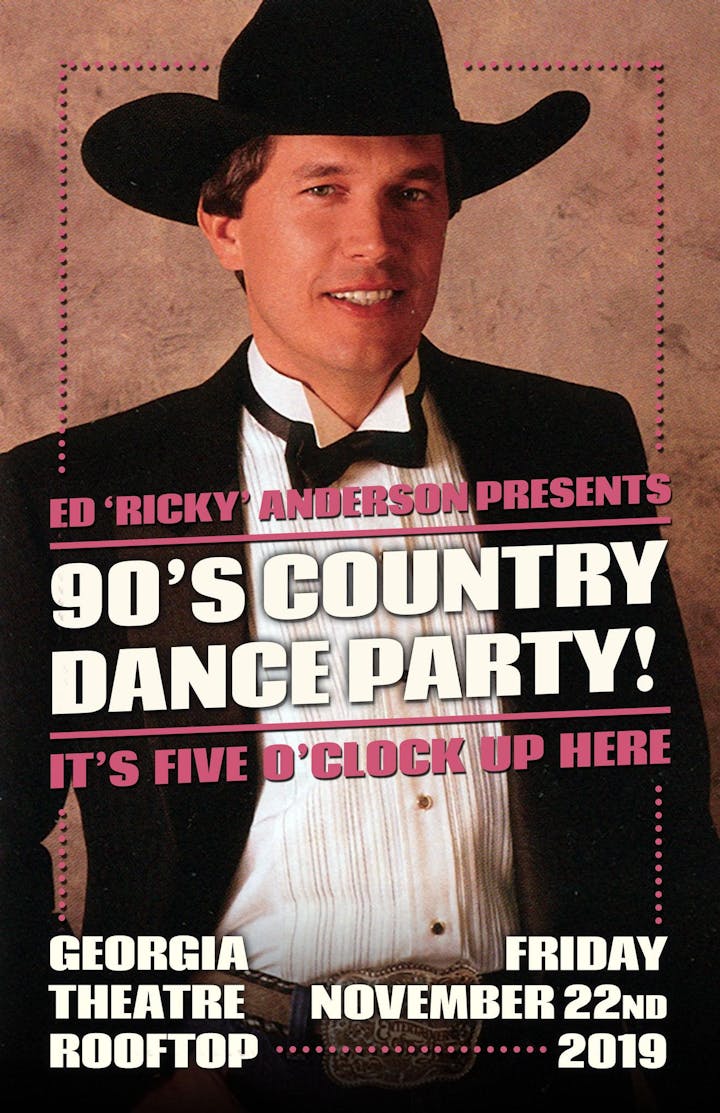 Venue Information:
Rooftop @ Georgia Theatre
215 N. Lumpkin Street
Athens, GA, 30601